How to Prepare Your Startup for Angel and Venture Funding
September 18, 2018 @ 6:00 pm

-

8:00 pm
How to Prepare Your Startup for Angel and Venture Funding
2 hours
Who Should Attend
Founders and early stage startups
About This Workshop
Explore the world of capital raising and improve your knowledge of all resources, tools, and the process of raising your business's capital growth. Stan Lewandowski will be showcasing tricks and tips on how to make the right strategic decision during the investment-seeking phase of starting a business. You will learn the essentials of organizational and ownership related issues that should be addressed while discussing your startup with angels and early venture capitalists without any unpleasant surprises. Always be prepared!
What You Will Learn
How to plan for your own venture while working for others
Structuring initial allocation of equity among founding partners
Types of restrictions on founder's stock that's required by investors
Impact of Stock Option Plans in the company capitalization process
The amount of capital companies should consider raising
Types of securities companies should consider issuing to investors
Most important due diligence issues for investors
Closing a financing round without any delays
---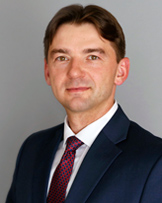 Stan Lewandowski, a respected partner with K&L Gates, a global law firm, advises domestic and international innovation organizations on ideal organizing, financing, tasks, advancement and other vital value-based issues. He deals with an assortment of key development issues including funding and private equity financing, private contributions, joint endeavors and M&A transactions He also helps clients monetize their intellectual property through licensing.
Consolidating his experience speaking to international organizations with his Silicon Valley background, he has worked closely with companies and investors on domestic, in-bound and out-bound transactions; and on-shore and off-shore structures. Mr. Lewandowski's work incorporates exhorting on the major corporate points of reference as well as profound involvement in everyday tasks and strategic business issues such structuring and formation, administration, and a heap of commercial agreements.
Knowledge is power! Acquire and use it to your advantage.
You'll have the opportunity to meet and greet with Mr. Lewandowski to get a personalized consultation, strategize a plan of action, and obtain a set of materials from him during this workshop.
Publications
http://www.globalpowerlawandpolicy.com/2014/10/california-to-reduce-power-demand-through-new-demand-response-program/
http://www.klgates.com/epubs/Energy-Storage-Handbook-Vol2/
Have questions for Mr. Stan Lewandowski? Send us an email @ join@mission2mars.academy!
Please send us your full name, occupation (company, title), company website, email, phone, country to join@mission2mars.academy so we can get better acquainted!